About us: What and where?
The society groups people who collect and study molluscs (shells) and fossils, and groups some 250 members in Belgium and from abroad.

We gather monthly on the second Sunday of the month, at Sint Anneke Centrum, Hanegraefstraat 5, 2050 Antwerpen.

Doors open at 9:00h a. m. and at 10:00h a. m. shart we start with the general announcements followed by the activity of that morning. Next to that, there always are a few dealers present, so that you can expand your collection with some gorgeous additions..
Many members collect shells simply because they are intrigued by the beauty and variation of shape and colour, whilst others combine theis collection with e. g. stamps depicting those shells or even with art or other objects made from shells.
A large part of our members, however, is involved in scientific studies. In doing so, some study shells from a specific group or family, or shells from a specific area, shells from our coasts, or from elsewhere in the world. Sometimes, only the shell as such is studied, Some also combine their study with the animal inhabiting the shell.
PS: Unless otherwise announced (e. g. due to COVID), there are no monthly meetings during July and August due to the holidays. You can always find the dates and locations in the calendar on this website.
Our monthly meetings

Besides buying or exchanging shells or books, or borrowing books from our library – or simply chat about shells with friends at the cafetaria, we plan an activity every month.
At 10:00h a. m. sharp we always start with the general announcements, followed by the activity.. This can go from a presentation or talk about a specific group of shells, over a workshop on a specific family to a holiday trip presentation and even the annual "Grooten Schelpenkwis" – where nor the answers nor the questions matter, but surely the fun stories behind them.
At the monthly meetings, about 50 members are present usually. Can't make it? No problem !
You can find the announcements and presentation of the day in the members zone in their respective folders.
We also have a daughter-society 'BVC-Coast', which has its monthly meetings in Ostend. To end: we also have a few work groups. The most active one focusses on the land- and freshwater molluscs of Belgium. This workgroup was founded in 2001 and regularly organises excursions and determination sessions. In past years inventory was made of the molluscs of the nature reserve Wolvenberg (Berchem) and from the anti-tank ditch around Antwerp. Recently, a project was started to render the distribution of the fresh water mussels in Flanders visible.
Our International Shell Show
Since 1991, our society organises an international shell show. Initially it was only 1 day, yet quite fast it became a 2-day happening. The show grew fast and in a few years time became the largest of its kind – both in Europe as well as worldwide. The number of dealers went up from an initial 30 to about 90 in recent years.
Further information can be found on the Shell Show page of this website.
Science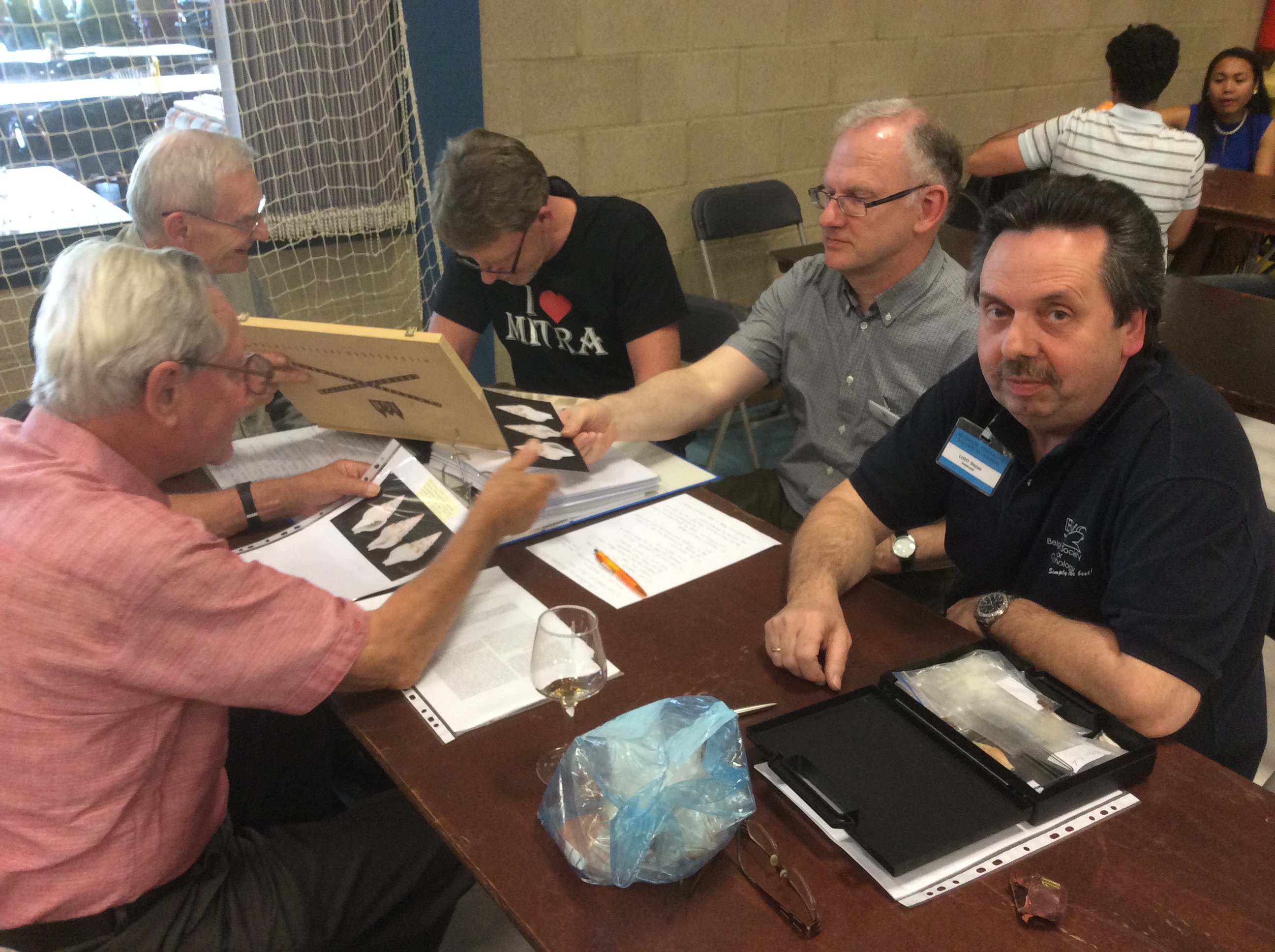 The society has a few professionals from Belgium and abroad amongst its members – enabling us to gain valuable advice. Some members have – after many years of study – attained a semi-professional level, duly delivering valuable scientific contributions to the worldwide knowledge of molluscs. This has often lead to the discovery and descriptions of new species. A number of species have even been named after some of our members. The publications – resulting from the studies – find their appraisals both in Belgium as well as abroad.
The society maintains close contact with universities, museums and other societies in France, UK, Italy, The Netherlands, Germany and Switzerland. Next to that, contact is maintained with professional and semi-professional conchologists in countries outside Europs.
Origin and name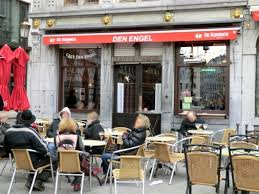 On 8 October 1961, the society "GLORIA MARIS" was founded in the pub 'Den Engel' at the Grote Markt in Antwerp. The name Gloria Maris refers to the name of a rare seashell "Conus gloriamaris" (= glory of the sea).
On 9 May 1974, the society became a non-profit organisation, and the general assembliy of 4 January 1976 decided to change the name to 'Belgian Society for Conchology vzw'. In 2011/2012, the society celebrated its 50th anniversary, and was granted the title of "Royal" society..